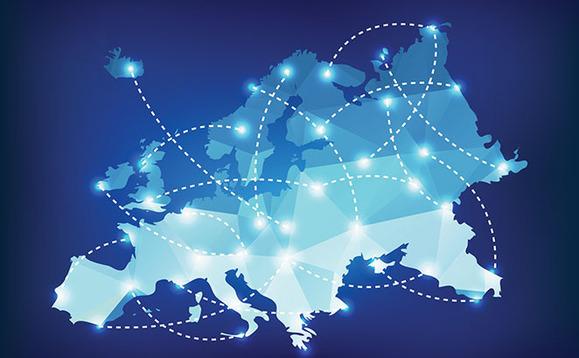 Managing directors lay out M&A plan which includes more acquisitions in the UK
Econocom claims it is on the brink of closing multiple M&A deals across Europe as it looks to achieve its goal of doubling its turnover over the next three years.
The Euronext-listed reseller, which generated revenues of €2.5bn in full-year 2021, recently laid out its ambition of reaching €10bn in sales by 2030.
The target is part of a new business plan which was formulated last year after several years of transformation for Econocom.
The reseller endured a torrid 2018. It had to issue a profit warning to investors after recurring operating profits for the first six months of the year plummeted by 43 per cent to €34m which sent its share price into a steep decline.
Its founder, Jean-Louis Bouchard, resumed control of the business later that year from his son, Robert Bouchard, to steady the ship.
Econocom then embarked on a two-year transformation plan to reduce its debt, hiring consultancy firm McKinsey to help with the process.
The reseller then committed to divesting several of its subsidiaries throughout 2019, including UK-based mobility and wireless provider Jade Solutions.
Econocom emerged from the transformation plan at the end of 2020 with a new strategy to focus its efforts on three core businesses: selling products and solutions, services and its leasing business known as TMF (technology management and financing).
We can be a big company, be profitable and with a strong development, but we can't do everything everywhere.
Speaking to CRN, Econocom's group executive managing director, Angel Benguigui, said Econocom has learned from the mistakes of its previous acquisition plan which ran from 2014 to 2018.
During that period, Econocom acquired around 30 companies with some proving to be beneficial to its overall strategy while others deviated away from its core business.
Now, Econocom will only focus on reselling products and solutions as well as leasing across its 16 countries, while investing in services solely in France, Belgium and Spain.
"We can be a big company, be profitable and with a strong development, but we can't do everything everywhere. When we focused the strategy, we thought about leasing on one side, reselling with services on another side and services on a third side. But services is a very wide world; you have Accenture, you have T-Systems, you have Capgemini, you have many big companies," he said.
"We decided for the moment only to develop services in France, Belgium and Spain. Why? Because we learned that when we acquire many companies - in cybersecurity, in cloud, in hosting - these were little companies that were not scalable. Instead, we want to focus on the services activities where we can be leaders. For example, in France, Belgium and Spain we are leaders in the outsourcing of workplace management. This is something to develop. But we don't want to return to buying companies with some knowledge that we don't have and that will not be scalable."
Benguigui said Econocom has "almost sold everything that we wanted to sell" but said that an additional three or four businesses will be sold within the next year.
The divestments have helped "clean the house" of the business, the group MD said, and enabled it to begin a new M&A strategy over the next few years without increasing its debt.
That M&A journey has already begun. Econocom acquired UK-based reseller Trams in July last year after its UK, Ireland and US managing director, Frances Weston, told CRN a few months before that it was looking to acquire a UK reseller with up to £150m in revenues.
Benguigui told CRN that Econocom is on the brink of closing an acquisition of a reseller with €18m revenue in Spain. He said this will soon be followed by the acquisitions of two "medium-sized" resellers in the Netherlands and Germany which he expects to close this June or July.
Econocom's TMF division meanwhile acquired French firm SOFI Group in April, which marks its first step into the refurbished mobile and tablet devices market.
Weston said that Econocom is continuing to scan the UK market for more reseller acquisitions, claiming that there are "tonnes" of companies up for sale in the market at the moment.
"The fact of the matter is, some of these companies are too small, and they haven't yet gone into that growth and scale cycle. And that's not necessarily the entry point where we want to succeed," she said.
"For us, it's really finding seasoned management that's been in situ that know the industry, that's passionate about the industry, and that can really share that intel across the wider group. That's why with Trams it was very easy to do because they were instantly connected into our wider resources, instantly connected into Spain, France, Italy, delivering products to literally every single European country where we operate so far."
Benguigui added that Trams is the "ideal profile" of company that Econocom wants to acquire, claiming that potential targets need to already be of a decent size of between £50m and £150m revenue.
"We are really very happy with the acquisition [of Trams]. It is an excellent company, very well driven. And it's really the kind of profile of company that we want to acquire in other countries."
Econocom UK has recently moved into Trams offices in London, Weston said, claiming that both companies are already sharing clients and working together.
The firm could look beyond acquiring resellers in the UK, claiming that its acquisition of SOFI in France could be followed by similar acquisitions in other parts of Europe.
"We're taking a slow, considered approach to finding the right fit for the future. But resellers, recycling, refurbishment are all things that we look forward to looking through in the coming years," she said.
Originally published in CRN