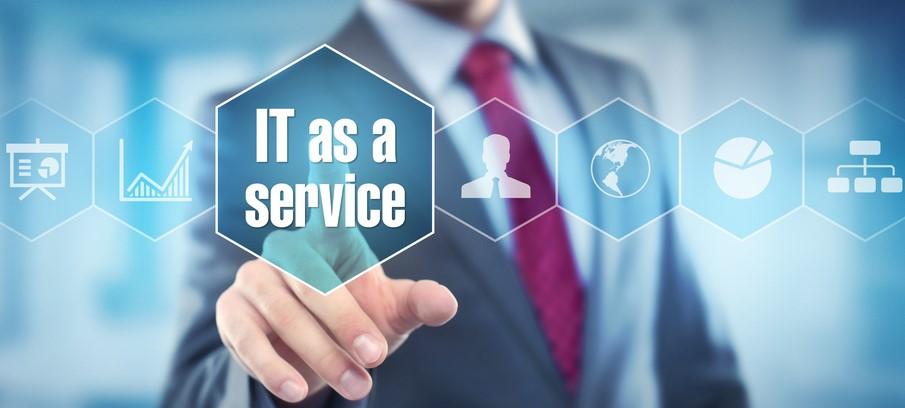 James Goulding speaks to Frances Weston about her plans to grow Econocom in the UK.
In March, Econocom, an international provider of financing and IT-as-a-service solutions, announced the appointment of Frances Weston as its new Managing Director for the UK and Ireland.
With a background in finance, at Barclays, Scotia Capital and Bloomberg Tradebook, Weston looks like a good fit for a company that derives two thirds of its revenues and profits from asset finance leasing and one third from digital transformation consultancy, services and solutions. Weston's knowledge of finance will clearly serve her well in her new role, but when Technology Reseller spoke to her during lockdown, she seemed most excited by digital transformation and the IT industry's entrepreneurial spirit. "It is the IT industry's DNA and lifeblood, and it is such a breath of fresh air because you end up having a completely different view on life," she said. "Before, my discussions with CFOs and FDs were all about cash management, cash maintenance, how you preserve cash, how you invest for the future. Now, that conversation has tilted to 'How do you want to transform your business for the future?'. When you put that question to a CFO or an FD their face lights up because they know they are working for the greater good of the organisation, whereas with cash management you are mostly just firefighting. "So, the IT industry as a whole is extremely refreshing for me – it gives me a different lens and allows me to bring different content to the table amongst my existing network."
Planning for growth
The timing of Weston's appointment, weeks before lockdown, was unfortunate, not least because of the Group's ambitious UK growth plans. However, Weston seems unfazed by the scale of the challenge ahead of her. "As a group, Econocom had revenues of 3 billion euros in 2019. Our UK objective is to hit 170 million euros in revenue in 2023. We will probably do a third of that this year and try to double up as we grow. The opportunities are there to be able to do that," she said. Weston expects many of these to come from 'connecting the dots' – by seeing what has worked in France and Germany and attempting to replicate that in the UK, and by working out how the Group's diverse IT offering and financing capabilities can be leveraged as public and private organisations accelerate their digital transformation in light of the COVID-19 pandemic. "Looking at group financials, about 60-70% of the revenue and profitability of the company is derived from asset finance leasing. Then, when you drill down further, you find that most group business gets done in France, where Econocom has great relationships with the likes of Paribas, Airbus and L'Oreal. We want to build on that history in the UK and Ireland." Given the strength of these relationships, Weston believes it would be remiss of her not to focus on multinational companies in the UK too. However, she adds that Econocom does also address the technology and financing needs of home-grown enterprises, small and medium-sized businesses and schools, either directly or through partnerships with vendors and resellers. "We are really lucky that because of the credit relationships we have with the banks that sit behind us, we have our own funding facility in Ireland and a panel of banks that we use locally in the UK and Crown Dependencies. We have a platform approach to SMEs that allows certain types of business and schools to apply for funding on a portal. It is a straight-through process that allows us to do very quick credit checks and provide services relatively quickly to the SME market. SMEs are part of our ecosystem and we support them."
B2B relationships
Weston's other priorities are to focus more on direct business-to-business and public sector relationships, which have proved fruitful in France and Germany, and to develop opportunities with organisation in which Econocom has a stake. "In the UK, we own 40% of a company called JTRS. Their turnover is around 10 million euros a year, and they are the main distributor of Apple, Microsoft and LEGO equipment to schools and education. Owning a large percentage of JTRS means that we can use that entire distribution arm and ecosystem for our business to business, corporate and public sector business as well. "It's really just about connecting the dots. It allows us play to our strengths, where we know we have a track record in Europe, and recreate that in the UK and branch out to brand new customers that perhaps haven't heard of us because we are a lesser known brand in the UK. We are now working on becoming a household name in the business to business space, as well as the education space."
IT-as-a-service
Econocom's relationships are not just with end user customers, but also with resellers, particularly those that want to take advantage of emerging trends like IT-as-a-service, where customers pay for equipment provided by Econocom or a reseller partner on a monthly subscription. For resellers, this model has several benefits, including the ability to address a wider customer base and the possibility of additional sales, as it frees the customer from having to make a large upfront investment in technology. It also helps with cash flow, as Econocom pays resellers 100% of the contract value and collects monthly subscriptions from the customer over the lifetime of the contract. Almost any product can be acquired in this way, from IT equipment, software and network infrastructure to telephone systems and meeting room equipment. With Covid-19, Econocom has even been providing thermal scanners, self-checkout systems and contactless reception systems on a subscription.
Device-as-a-service
Another noteworthy offering is BOS (Business Optimisation Services), a modular 24-month subscription service for an organisation's mobile devices, with delivery, device enrolment, full IT support, GDPR wiping and recycling as standard, plus a range of à-la-carte options that Econocom offers in partnership with JTRS. Take-up is still in single percentage points, but Weston is confident it will increase as IT procurement managers and CFOs recognise the shortcomings of their existing consumer-like mobile phone contracts. These, she suggests, have hidden costs and limited support, which you quickly find out about when your CEO drops his or her phone down three flight of stairs and you phone up for a replacement, because you haven't provisioned for any spares. "We alleviate that so that you have a set of back-ups on hand. If the CEO breaks his or her phone, no problem – we will swap it out for you in less than 24 hours. That's the advantage of the device-as-a-service model. "Whether you are speaking to an insurance company or a privately owned business with 100 or 200 staff, it just makes sense. Device-as-a-service lets you have the benefit of a great handset that is 100% fully functional, with the best encryption and the most up to date software to ensure you don't get hacked into. Then, after three years, we can wipe it for you in the most recyclable, environmentally friendly way that maintains secrecy and privacy, if you need it, and deliver new phones that are ready to go with the SIM installed. It's a no brainer." Weston adds that the breadth of Econocom's vendor relationships enables it to be vendor-agnostic and deliver exactly the solution customers need. "If the end client wants Huawei, great; if the end client wants Microsoft, great; if the end client wants Apple, great; if the end client wants to use Vodafone airtime or O2 airtime with Caterpillar handsets, great. The client is 100% in control. They work out what is best for their employees and we do the financing."
Circular IT
Because of its heritage in leasing and now device-as-a-service, Econocom is well placed to tap into another growing trend: sustainability and circular IT. As a leasing provider, it already has a steady flow of used equipment that it wipes clean at end-of-contract and seeks to give a second life through a European network of brokers, resellers and retailers, or through donations to UK and international charities. Weston believes there is much more the company could be doing in this space, citing a recent marriage between this side of its operations and its financing business to help organisations manage the immediate and long-term consequences of lockdown, notably the work from home (WFH) trend. "This morning, I had a conversation with a well known CFO of a bank who complained that he had bought a massive amount of equipment, which because of Covid-19 and remote working was now just sitting in cupboards – 'It is not producing any value for money; and we don't know when we can deploy it'. "That changes the discussion from device-as-a-service to sale-and-cashback. 'You've bought a whole bunch of equipment that you thought you were going to use every single day and suddenly it is sitting in your closet. It is posting quite a high number in capital expenditure and every day it sits there it is depreciating. How do you capitalise on that when you are stuck at home and not able to access anything?' We have solutions around that too." Weston is clearly excited by the challenges of her new role and committed to meeting customers' requirements with flexibility and imagination. Her ambitious growth plans, supported by investment and resources from the wider Econocom Group, make her one for MSPs and resellers to watch – whether they are in competition with Econocom or working in partnership with it to address the growing opportunity in IT-as-a-service.
Originally published on Technology Reseller